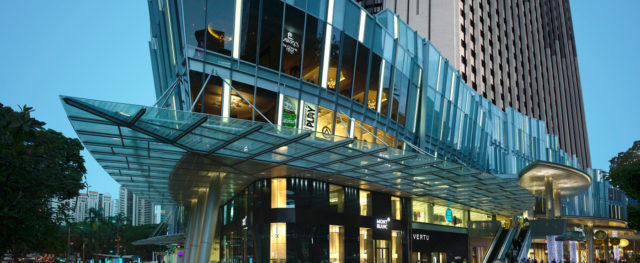 Singapore, 31 Jan 2018 – OUE Hospitality Trust's distribution per stapled security (DPS) slipped to 1.27 Singapore cents from 1.36 Singapore cents in the previous year.
That came as Q4 income available for distribution slid 4.2% to S$23.0 million from the previous year.
For the three months ended Dec 31, gross revenue crept up 1.8% to S$33.8 million from the year-ago period. Net property income slipped 1.1% to S$29.2 million from the previous year.
Its properties include Mandarin Gallery and Crowne Plaza Changi Airport. The hospitality segment posted higher revenue, which was partially offset by the lower revenue from retail segment.
The group also highlighted in its earnings report that distributable income of S$92.9 million in 2017 was the highest recorded annual distributable income since listing.
OUE H-Trust's counter closed 0.5 Singapore cent or 0.6% up at 88.5 Singapore cents on Tuesday.