SWIFT, the world's leading provider of secure financial messaging services, announced today that it is ready to adopt a new payment system that will help banks in Singapore, China, Thailand and Australia to reduce their cross-border payment transaction time from hours to seconds.
The announcement is based on its successful test results of its new instant cross-border payments proof of concept, involving banks in the four countries.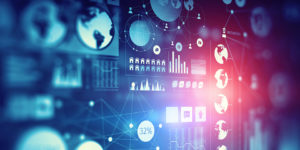 SWIFT says its fastest payment in these corridors was initiated from a bank in Singapore and credited to a bank account at an Australian bank within nine seconds.
Normally, when there are multiple banks involved in the payment chain, and the final leg needs to be cleared within the recipient country, the domestic payments are sometimes delayed owing to the limited operating hours of the local clearing systems.
Mr. Frederick Chin, UOB'S Managing Director and Head of Group Wholesale Banking, said: "With payment processing times reduced from a day to mere seconds, our clients can better manage their cash flow and working capital with greater certainty to meet their cross-border business and financial needs."
Mr. Atul Bhuchar, DBS Bank's Group Payments Head, Global Transaction Services, said: "By working together with SWIFT on this initiative, we are taking a proactive step in helping define the global payments framework and making the difference in transforming the customers' payments journey."
SWIFT officials say they hope to extend the benefits of its new instant service to all 10,000 banks on its global network by the end of 2020.